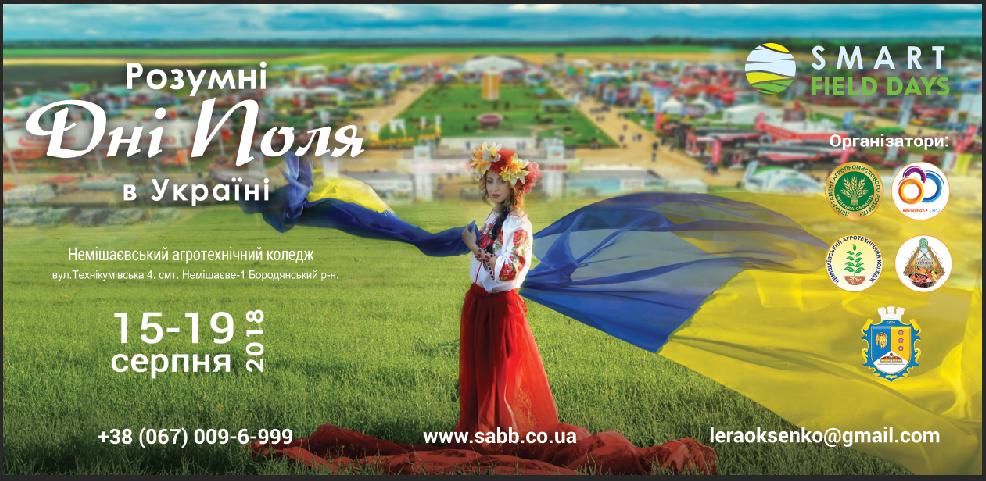 The company Vixen.UNO, being an IT partner of the event, invites the friends of agrarians to take part in #SmartFieldDays (where it will be possible to win an interesting prize;))
Smart Field Days – complex event, the format of the festival and the business exhibition, which is focused on demonstrating and introducing innovative, smart and digital technologies in the agro-industrial complex of Ukraine.
Smart Field Days – will be conducted on the experimental field of the "Nemishayevsky Agrotechnical College", an area of 18 hectares, located 27 km from Kiev.
Smart Field Days – this is a variety of innovations, smart and digital technologies, the latest agricultural machinery in action in a specially prepared field, which is the fullest possible expansion of all their opportunities for Ukrainian farmers.